INGREDIENTS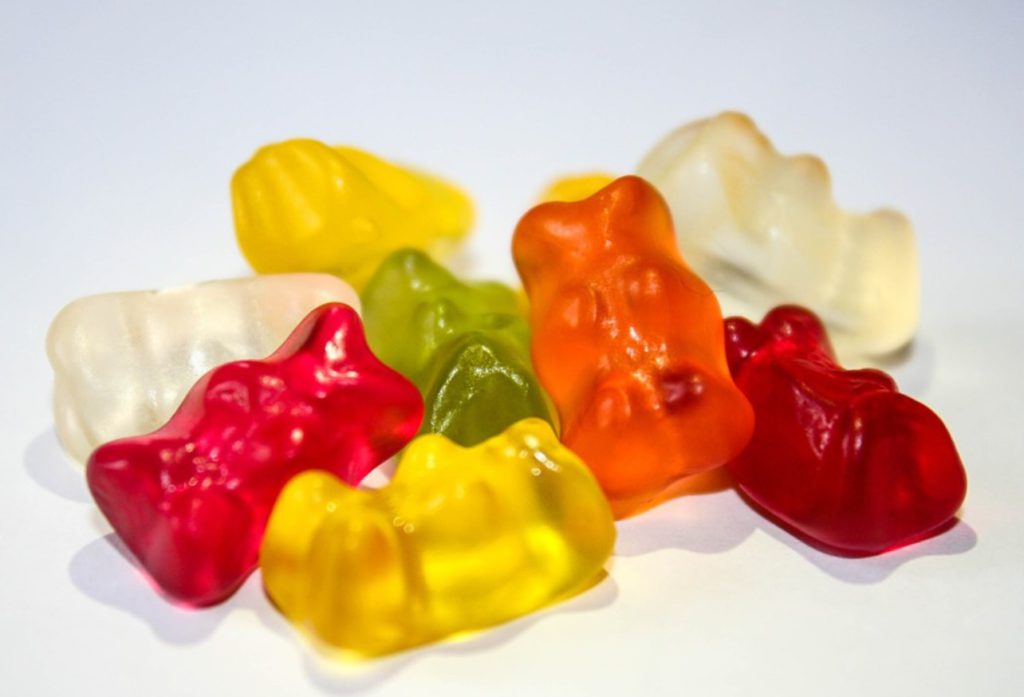 1 cup tart cherry juice
1/4 cup gelatin powder
2 T honey
INSTRUCTIONS
Pour juice into a small saucepan over medium heat.
Slowly mix the gelatin powder into the juice.
Add the honey.
Turn on low heat and stir as it begins to warm.
Stir for 2-3 minutes or until mixture is smooth and gelatin has dissolved.
Remove from heat and add CBD oil.
Pour into gummy molds.
Place in the refrigerator for 2 hours.
Remove from molds.
Store in an air tight container in the fridge for up to 2 weeks.
If your're using a mold with 20 slots, and have droppers for 10 mg of CBD oil, you can do 10 droppers full. This gives 5 mg of CBD per gummy. Adjust according to the number of gummies and dropper size.